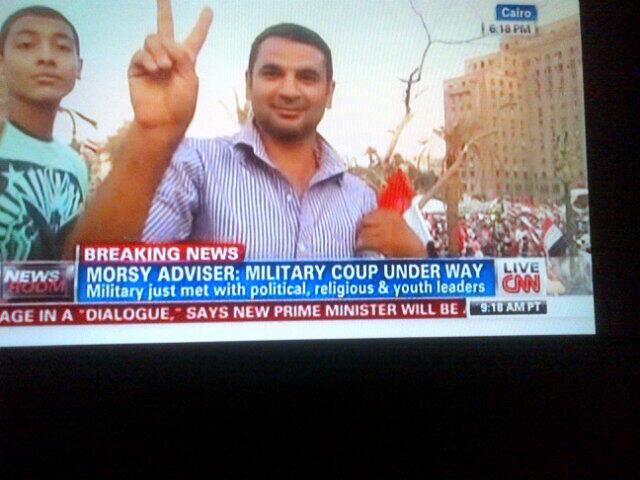 Egypt's embattled president has again stated he has no intention of stepping down, shortly before a military ultimatum against him expired.
Giant cheering crowds of Mohammed Morsi's opponents have been gathered in Cairo's Tahrir Square and other locations nationwide, waving flags furiously in expection that the military will act to remove the Islamist president.

The military has not said it would act immediately at the stroke of the deadline's expiration, but it has said it will impose its own political plan if Morsi failed to satisfy the protesters' demands.
In his statement, Morsi warned that his electoral legitimacy is the only safeguard against violence and instability. He said it was a mistake to "take sides."