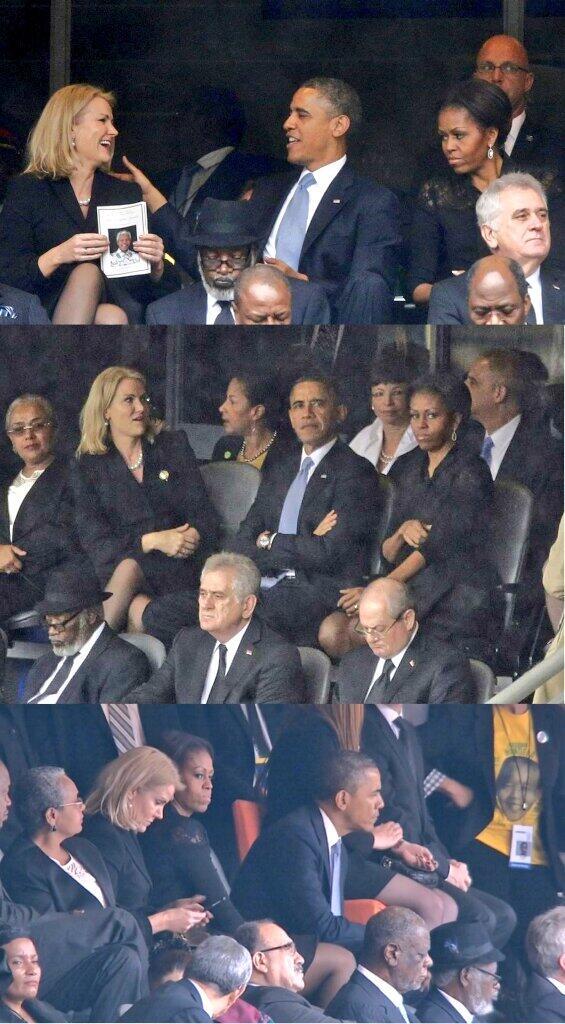 The Danish PM seems to be catching a bit of Jungle Fever..LOL
The US President appeared to be getting on well with Ms Thorning-Schmidt – leaving Mrs Obama looking unimpressed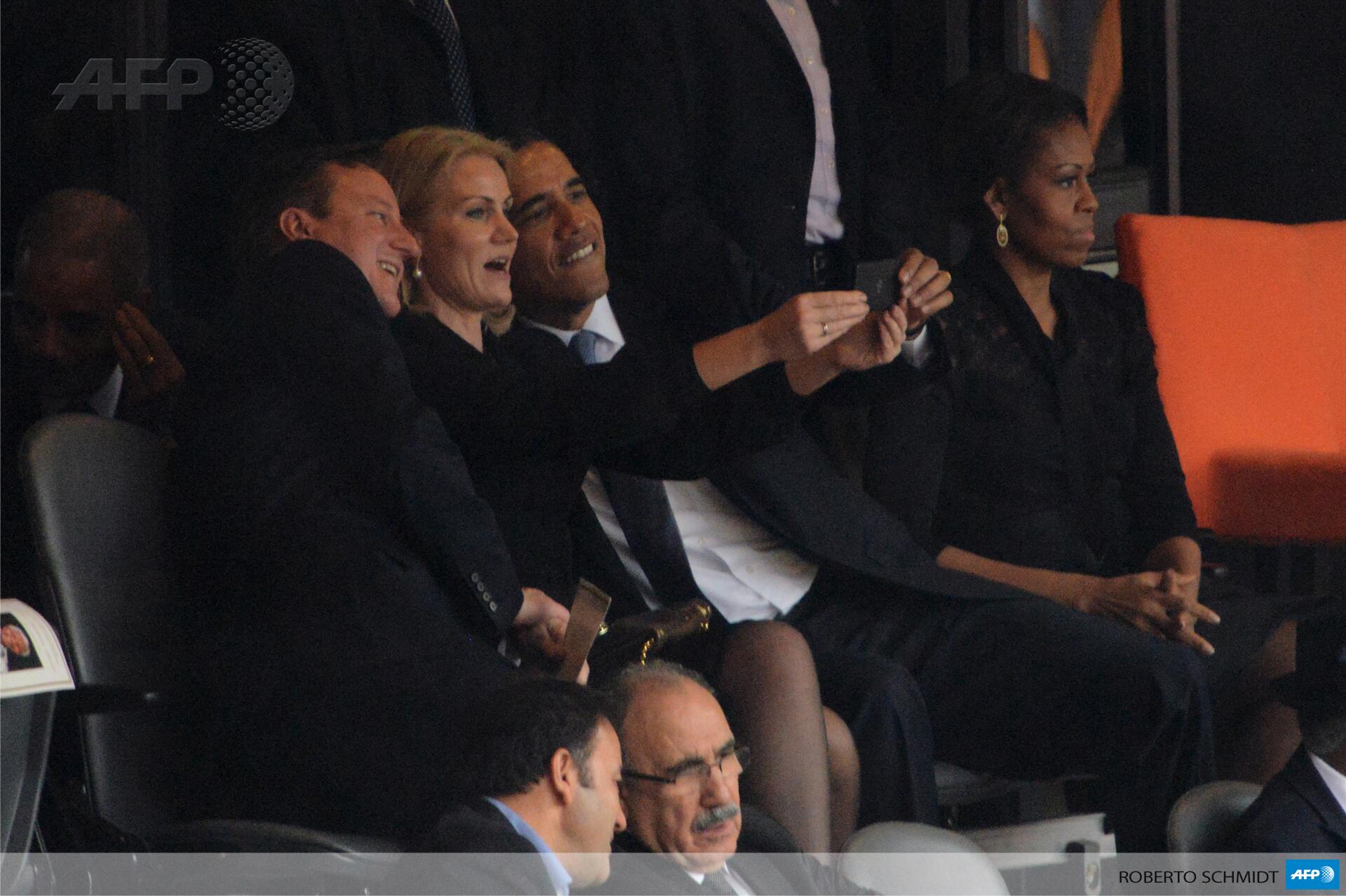 Michelle Obama looks furious as Barack chats to attractive Danish PM at Nelson Mandela's memorial
The US President appeared to be getting on well with Ms Thorning-Schmidt – leaving Mrs Obama looking unimpressed
Reuters
He may be the president of the most powerful nation in the world – but that doesn't stop Barack Obama from getting the cold shoulder off his wife.
The US President was pictured at Nelson Mandela's memorial today sat next to the blonde Danish PM Helle Thorning-Schmidt .
The pair appeared to be getting on well, with Mr Obama smiling broadly and patting Ms Thorning-Schmidt on the shoulder.
But this did not appear to go down well with Mrs Obama, who looked less than impressed with her husband.
Getty
Pictures then showed Mrs Obama appearing to sit between the pair. And judging by her body language, she was not getting on quite as well with Ms Thorning-Schmidt as her husband.
The two leaders were earlier pictured posing for a selfie with a grinning David Cameron.
The world leaders joined 80,000 South Africans in Johannesburg to celebrate the life of Mandela, who died aged 95 last Thursday.
Downing Street said that Mr Cameron had the opportunity for brief, informal conversations with a number of world leaders and elder statesmen.
He spoke with three other former US presidents – George W Bush, Bill Clinton and Jimmy Carter – plus current French president Francois Hollande and his predecessor Nicolas Sarkozy.
Mr Mandela's body will lie in state at South Africa's seat of government, the Union Buildings in Pretoria, until he is laid to rest in a state funeral at his home town of Qunu in the Eastern Cape on Sunday