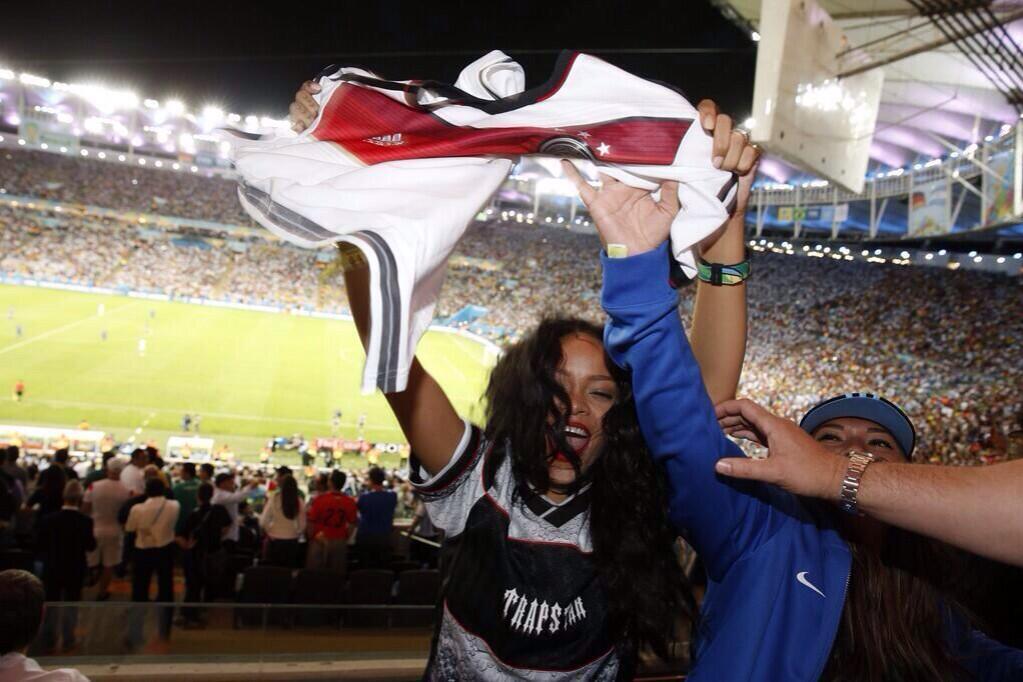 Rihanna is now an honorary German.
The pop queen has been vocal throughout the World Cup issuing her thoughts and images on Twitter, and on Sunday night Rihanna was in the Maracana to watch German beat Argentina to be crowned world champions.
After lifting up her top to celebrate the Mannschaft's success, Rihanna later spent the evening partying away with the German team as they revelled in their success.
Rihanna took pictures alongside all the German players, including a noticable picture where she was kissed on both cheeks by Lukas Podolski and Bastian Schweinsteiger.
See how Germany spent the night partying with Rihanna after winning the World Cup below.