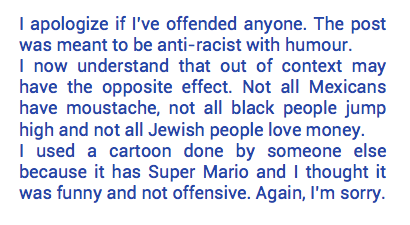 Liverpool striker Mario Balotelli was at the centre of yet another media storm in the past 16 hours.
The enigmatic Italian posted a meme on Instagram that was meant to be anti-racist but listed a series of racist and anti-semitic stereotypes.
Mario Balotelli ended up all over the back pages of today's newspapers and this morning tweeted an apology for the Instagram post.
The controversial Liverpool striker explained that it was meant to be "anti-racist with humour".
Maybe Balotelli should be focusing on scoring his first Premier League goal after Liverpool shelled out £16m on him.