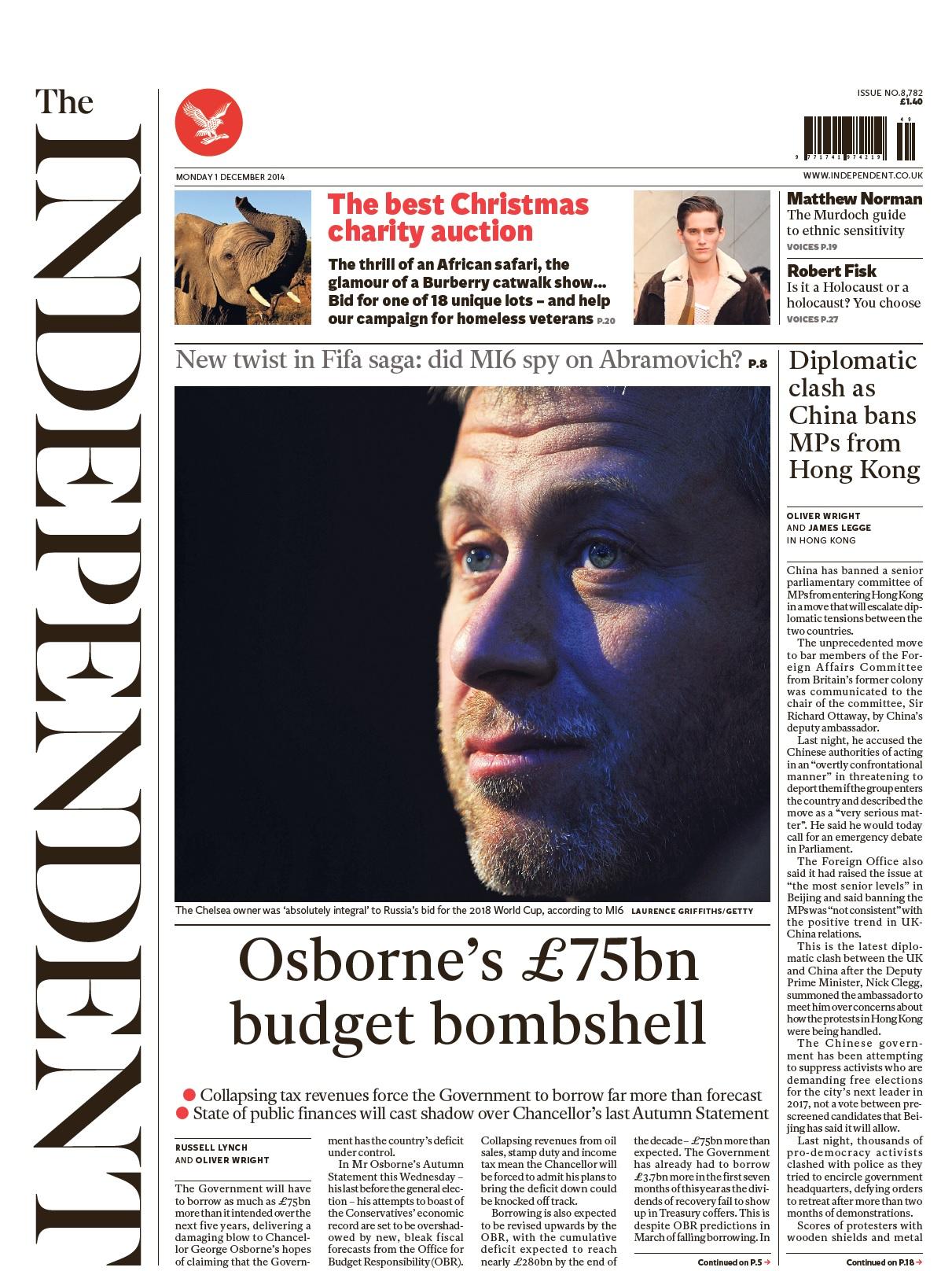 The front page of the Independent on Monday points a finger of corruption in the face of Chelsea owner Roman Abramovich in relation to how Russia won the rights to host the 2018 World Cup.
Building on reports first issued by the Sunday Times, the Independent reveal how MI6 spied on Chelsea's owner to uncover his footprint in Russia's successful bid.
According to the results of their findings, Russian leader Vladimir Putin called in a "select group of oligarchs" to make sure their bid succeeded, with Roman Abramovich central to that mission.
Abramovich reportedly held secret meetings with FIFA president Sepp Blatter, with the Independent reporting:
Roman Abramovich, the chairman of Chelsea FC, was personally given the task of using his wealth and status in world football to bring the 2018 World Cup to Russia.
"Roman was absolutely integral to the Russian bid," an ex-MI6 source told the newspaper. "I remember seeing him attending private meetings with [the Fifa chief] Sepp Blatter in South Africa and thinking to myself, 'We don't do that, so we are f***ed'." He added: "Roman was very visible. Any suggestion that he paid money, I don't know. The way he operates you'd never find out."