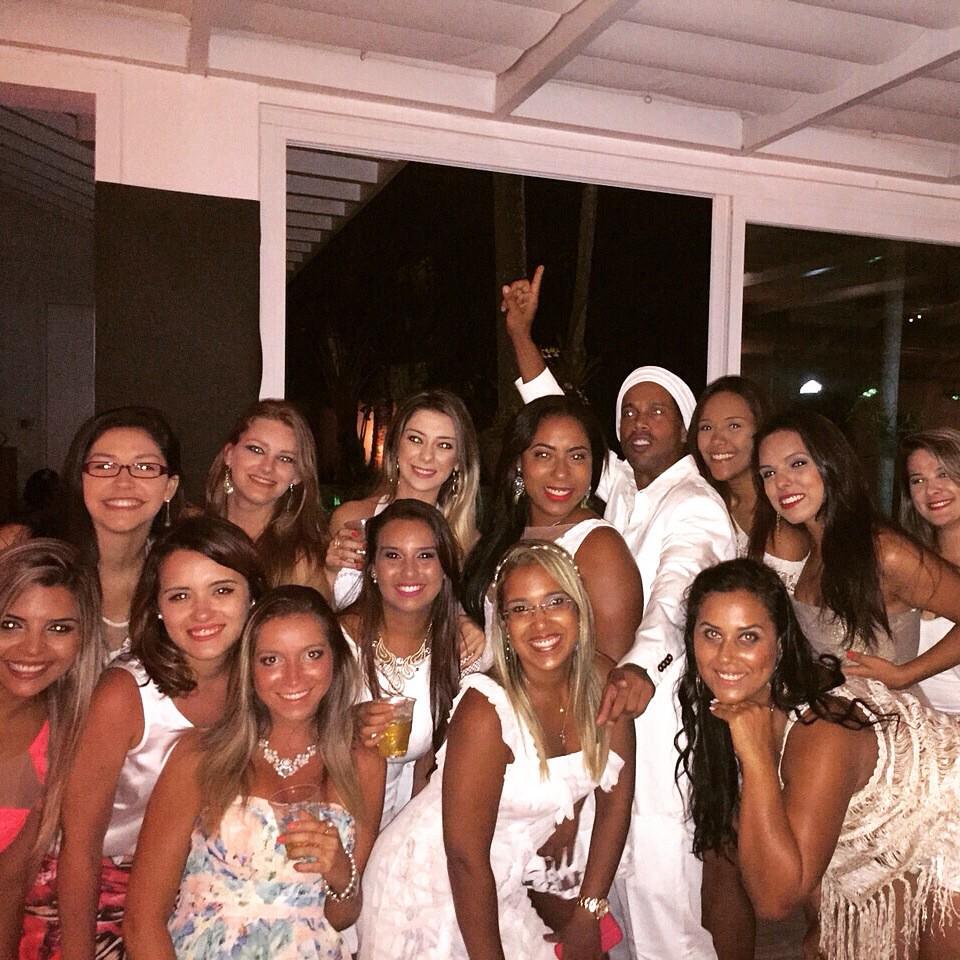 Ronaldinho Gaucho has always been a bit of a player off the pitch as well as on it.
It's an image the Brazilian Malandro has never shied away from, indeed he clearly relishes basking in it, and has often been pictured out enjoying the good life with the fairer sex during his career.
And true to playboy form, Ronnie rang in 2015 surrounded by a bevvy of beautiful women – 13 Mexican ladies to keep him company, no less.
Winning at life.