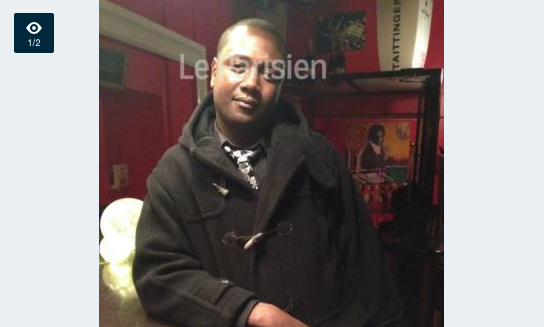 As you would expect, from an incident that has caused so much furore in England and in Europe, the victim of the racist Chelsea fans on the Paris Metro has been found and interviewed by French newspaper Le Parisien.
After over a day where all anyone knew of the victim was the hugely shocking video released by The Guardian, Le Parisien have now revealed his details and given him a platform to express his views on the incident.
Named as Soulemayne S, a 33-year-old married father of three from Paris. He is a company CEO and is of French-Mauritanian origin.
Soulemayne tells Le Parisien that he lost his mobile phone in the altercation and was unaware he'd been filmed. The victim of the Chelsea racists plans to file a complaint with police today.
He also told Le Parisien that he was not aware of how big the story had become in England and in France.
It is clear from the interview that Soulemayne was not a PSG fan on his way to the Champions League game, as has been suggested in some quarters, to explain the Chelsea racists.
Souleymane says: "These English supporters need to be found, punished and locked up. It can't go unpunished."
On the actual incident, Souleymane explains: "I wanted to get into the carriage but a group of English fans were blocking me and pushed me away. I tried to force the passage, I again tried to return. In the scramble, I lost my phone. They told me things in English but I did not really understand the meaning of their words. I do not speak a word of English.
He continues: "I understand now that they were attacking me because of the colour of my skin. You know, I live with racism, I was not really surprised by what happened to me even if it was a first in the subway."
Souleymane adds that he has not told his three children of the incident: "What is there to tell them? That daddy was pushed on the metro because he's black?"