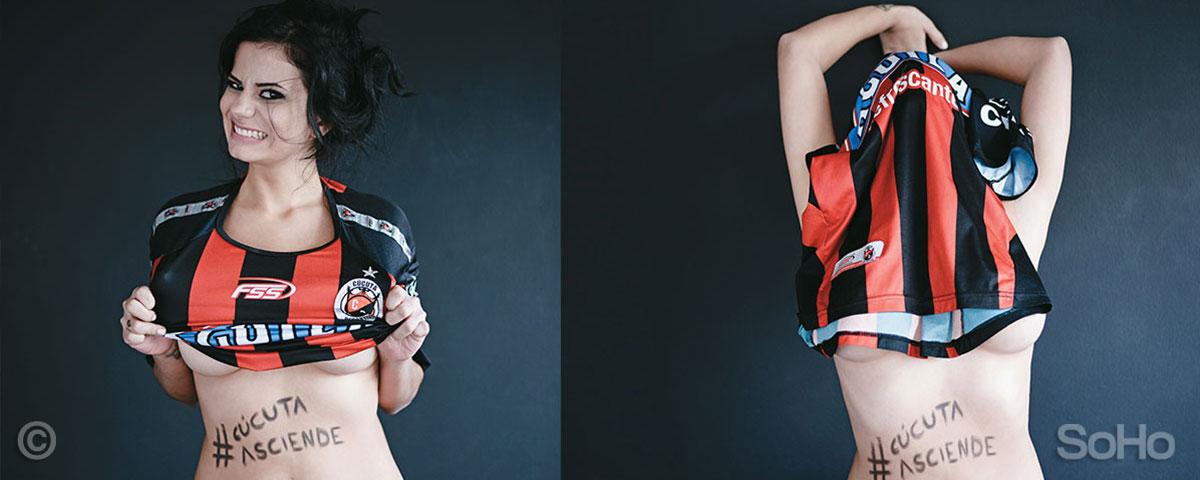 Promises are not to be broken in Colombia, evidently.
A female Colombian journalist, Alejandra Omana Ruiz, promised that if her team got promoted to the top division, she would pose naked for her magazine, Soho.
Her team Deportivo Cucuta are a bit of a yo-yo club, and have been swinging between the 1st and 2nd divisions for the past several years.
Last January, they did indeed achieve promotion – in controversial circumstances, beating Corporación Deportes Quindío 2-1 on the final day, and aided by a clear hand ball goal.
Ms Omana Ruiz kept her word, and this week posed nude for her magazine, wearing her team's red and black shirt proudly.
On her stomach she had the hashtag 'Cucuta Asciende' written in black marker, 'Cucuta Go Up'.
You'd probably never heard of Deportivo Cucuta or Soho magazine before; and you probably won't forget them too quickly either: a foolproof publicity stunt by the journalist and her editorial team.