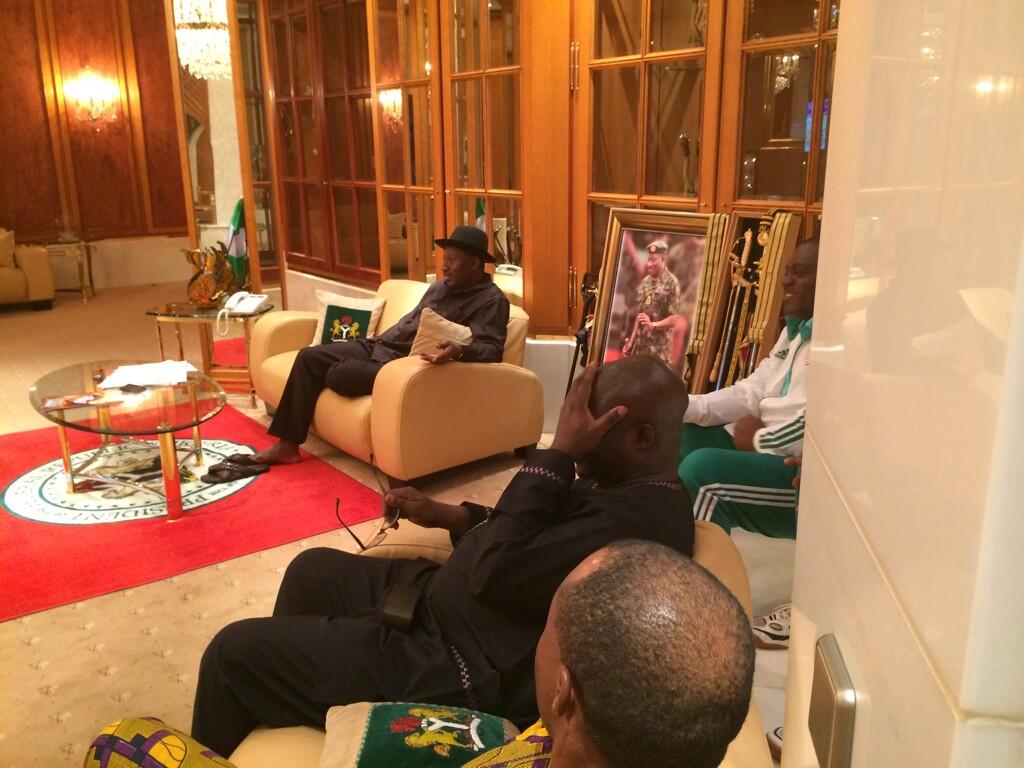 President Goodluck Jonathan will, this week, barring any last minute change, vacate his official residence at Aso Rock. This is to give room for construction giant, Julius Berger Plc, to commence extensive renovation work at the apartment, ahead of the inauguration of President- elect, Major General Muhammadu Buhari, on May 29. Investigations revealed that Julius Berger has been given up to two weeks, beginning from next week, to complete the renovation, including furnishing of the official quarters.
A top government functionary, who spoke on condition of anonymity, confirmed that Jonathan would move out within the week to the Glass House located just next to his official residence. He said: "Julius Berger will commence renovation immediately and complete it in two weeks.
President Jonathan will move to the Glass House also located just beside the official residential building where he will stay with members of his family until the swearing- in of the President-elect."
Jonathan and his family started packing their personal belongings out of the official residence shortly after Buhari was announced by the Independent National Electoral Commission (INEC) as winner of the 2015 presidential election. Early this month, buses loaded with luggage were sighted moving out of the President's official residence.
One of the buses, a white 18-seater Hiace bus marked PF 6244 AL, was loaded with bags of different shades and sizes. It was not, however, clear where the buses were heading to.
Further investigations revealed that the Federal Government has completed work on the renovation of the Defence House, located in Maitama District of Abuja where Buhari and the Vice-President-elect, Professor Yemi Osinbajo, are expected to temporarily move into with their families before the inauguration on May 29.
According to the Presidency source, the President- elect and Osinbajo have already turned down the offer by the Presidency to relocate to the Defence House. However, spokesman for the All Progressives Congress Presidential Campaign Organisation, Mallam Garba Shehu, faulted the claim that Buhari and Osinbajo rejected the presidency's offer to relocate to the Defence House. "They were renovating (then). They just handed over the place a few days ago. There is no issue there," he said in a terse text message in response to New Telegraph's enquiry.
Buhari is presently shuttling between his home town in Daura, Katsina State and Kaduna State where he has been having his meetings. After the inauguration of the President, Jonathan is expected to proceed straight to his private apartment. Buhari, on Monday, had to meet with the visiting President of Côte d'Ivoire, Allasane Quattara at the presidential wing of the Nnamdi Azikiwe International Airport, Abuja.