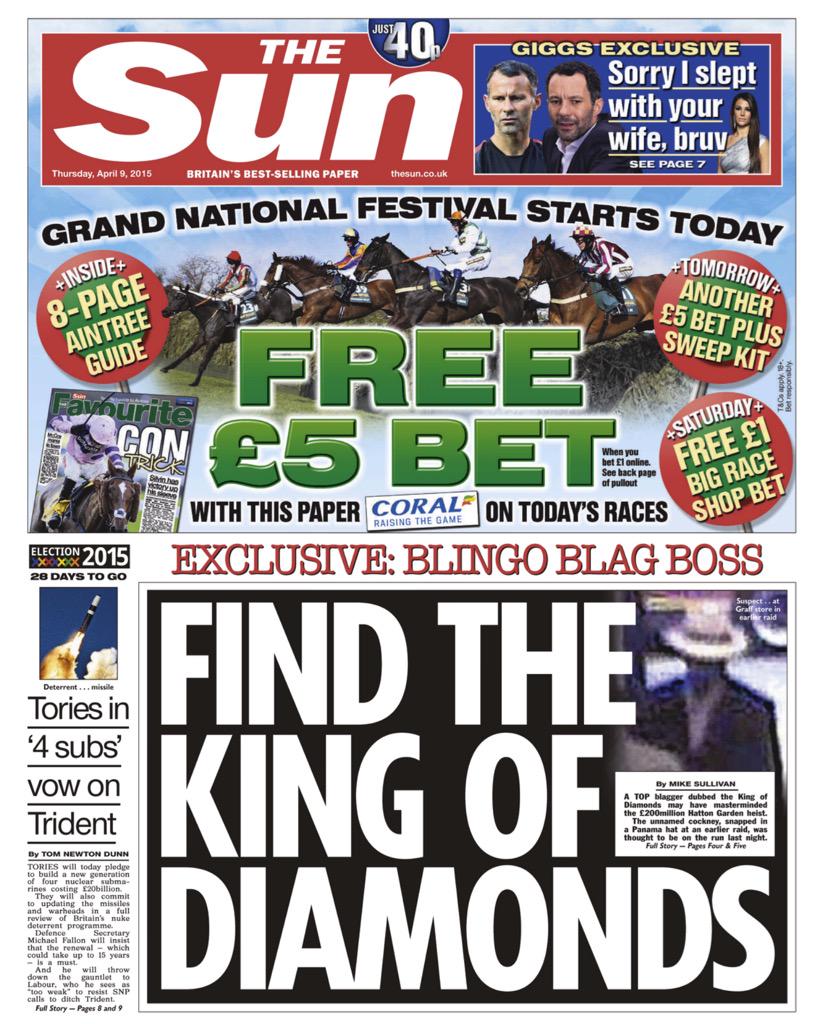 The front page of The Sun on Thursday is likely to catch the eye of Manchester United fans.
The top story on the red-top features Man United legend Ryan Giggs, who is now attempting to rekindle his relationship with his brother Rhodri after a major falling out.
Back in 2011, news broke that Ryan Giggs had been enjoying an eight year affair with his brother's wife, Natasha.
Natasha has previous admitted to terminating Ryan's baby while married to Rhodri, while the couple finally divorced in 2013.
Natasha married Rhodri in June 2010, and had two children with the aspiring footballer.
The revelations of the affair tore the Giggs family down the middle, but now Ryan is reportedly trying to make things better.
As reported in The Sun:
Love rat Ryan Giggs has said "sorry" for his eight-year affair with his brother's wife — almost four years after bedding her for the last time.
The Mirror have further details of how Ryan Giggs is trying to patch up his relationship with his brother, reporting the following on their website:
A source told The Sun: "Ryan rang Rhodri out of the blue a few weeks ago.
"Rhodri moved on a long time ago but he was never going to contact Ryan. He was adamant Ryan had to make the first move as he was the one who had done wrong."
Ryan, 41, and Rhodri, 38, went clubbing at Manchester's Neighbourhood bar on Easter Sunday.