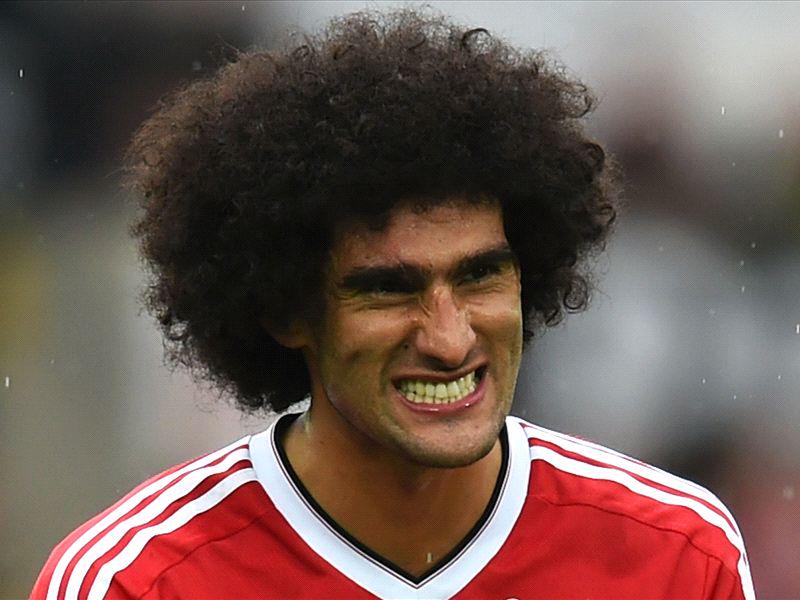 Man United midfielder Marouane Fellaini is stitched up by the Star on Sunday, as the Belgium international graces their front cover in a story that has nothing to do with football.
Apparently the Star believe that the best story they can tell their readers this weekend, is that Marouane Fellaini apparently sent a girl a picture of his privates.
So, even if it's true, Fellaini would just be like many, many other people out there who send naked pictures of themselves. Big deal!
It could easily be argued that the story comes across as a cheap shot at the Man United footballer, by a girl looking to make a quick buck selling a lame story to the tabloids.
On the pitch, Fellaini had a cameo role for Man United on Saturday as he came off the bench in the 3-0 away win at his former club Everton.
Man United are currently third in the Premier League, level on 19 points with second placed Arsenal.
Next weekend is the Manchester derby at Old Trafford.