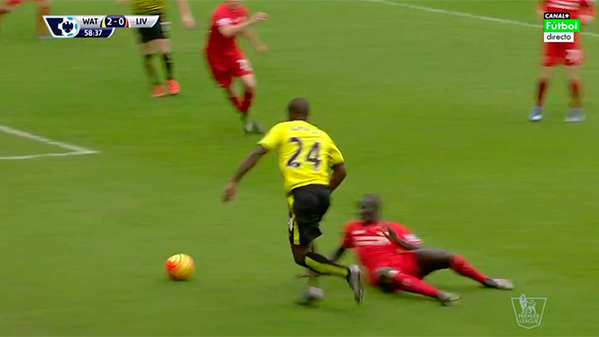 The 'Iggy Chop' is now our best, newest term in football.
Watford were fantastic against Liverpool on Sunday, as the Hornets' remarkable start to the season continued against Jurgen Klopp's million pound squad of stars.

Watford got off to a bright start through Nathan Ake, they doubled their lead through the prolific Odion Ighalo, and they looked pretty comfortable from that point on.
In something of a shock to the system in modern day football, Watford line up in a 4-4-2 formation, spearheaded by Ighalo and Troy Deeney.
Throughout 2015 the strikers have been unbelievable, and they tormented Liverpool's backline throughout the match.
In one particular instance in the second half, Ighalo left Liverpool defender Mamadou Sakho for dead with some fabulous footwork on the edge of the Reds box.
The skill, which is often called an elastico, is termed "the Iggy Chop" by Watford's Nigerian hitman.
We think this term is going to stick!
Regardez moi sa Boateng 2.0 https://t.co/UMQXIug7bB

— Baloo (@AvkTonGrosFront) December 20, 2015